Friday January 28, 2022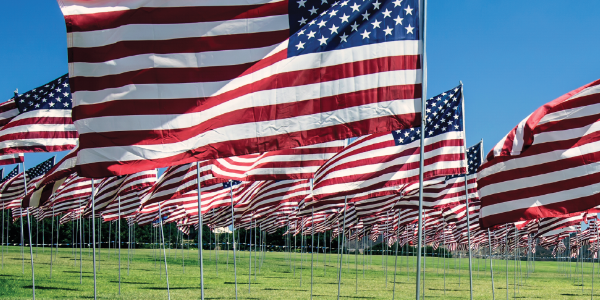 IRS Will Send Child Tax Credit Letters to 36 Million Families
On June 7, 2021, the IRS published a notice that it plans to send letters to 36 million American families who may be eligible for Advance Child Tax Credit (ACTC) payments.

The ACTC payments were authorized by the American Rescue Plan Act passed in March. Letters will be sent to families who are eligible based on their 2019 or 2020 federal income tax returns or used the Non–Filers tool on IRS.gov to register for the Economic Impact Payment. These families may receive the Advance Child Tax Credit payments.

A second, personalized letter will be sent to these 36 million eligible families to estimate the payment amount for the July 15 distributions. Advance payments will be sent each month from July to December.

In most cases, families will not need to take action. The IRS will calculate the proper credit amount based on their tax return. The payment will be $300 per month for children under age 6 and $250 per month for each child between ages 6 to 17.

If individuals or families with children have not yet filed 2019 or 2020 tax returns, they should file as soon as possible. It is important for the IRS to have their current direct deposit information and details about their qualified children. The IRS hopes that families experiencing homelessness, the rural poor and underserved groups (who do not file a tax return) will use the Free File system on IRS.gov.

The IRS also plans to offer additional services on its website by July 15. There will be a Child Tax Credit Update portal and an interactive Child Tax Credit eligibility tool.

The American Rescue Plan created a credit of $3,600 for qualified children under age 6 and $3,000 for those between age 6 and 17. One-half of the credit will be distributed through the advanced payments. The credit is phased out for single taxpayers with a modified adjusted gross income (AGI) over $75,000 or married couples filing a joint return with incomes over $150,000. The modified AGI is generally taken from Line 11 of your 2020 Form 1040.

The amount of the credit that is not distributed through advance payments will be available as a refundable amount when 2021 tax returns are filed. If an individual does not receive advance payments, the full amount will be available at that time.

Editor's Note: The IRS urges nonprofits and others with connections to the homeless, the rural poor or other underserved groups to share information about the ACTC. Additional information is available on IRS.gov/childtaxcredit2021.


Accelerating Charitable Efforts Act Targets DAFs

Senators Angus King (I–ME) and Chuck Grassley (R–IA) recently introduced the Accelerating Charitable Efforts (ACE) Act. The bipartisan legislation is designed to encourage distributions from donor advised funds (DAFs). The legislation will incentivize prompt distributions from DAFs, and the goal is to ensure payouts within "reasonable timeframes."

Senator King noted that nonprofits are "an unquestioned force for good" and it is appropriate for the federal government to provide tax benefits to Americans who are giving back. However, he stated, "Under current rules, donor advised funds and private foundations allow some to receive tax breaks for donations that never actually reach working charities. The ACE Act will clear up those gray areas and ensure that charitable contributions will swiftly reach the worthy organizations doing good in communities throughout the country and all over the world."

Senator Grassley commended charities for doing "so much good in our country" and affirmed the importance of tax deduction benefits. However, he expressed concern about charitable dollars that sit "stagnant," he explained. "The reform measures we are putting forward will ensure that the incentives for charitable giving actually result in money going to charities. I appreciate Senator King's leadership in this effort and hope more of our colleagues, from both sides of the aisle, will join us."

The ACE Act introduced two principal types of donor advised funds. A 15–year DAF may be created and all funds must be distributed within that time period. In addition, the income tax deduction for complex assets, including closely-held stock, would be limited to the cash received after sale, rather than the appraised value on the date of the gift.

A second type is a 50–year DAF. The DAF donor would benefit from a capital gain bypass, but all income tax deductions would be deferred and recognized each year as the DAF makes grants to other nonprofits. All funds are required to be distributed outright within the 50-year period.

There are exceptions for community foundations. A DAF donor would be permitted to have up to $1 million in a community foundation DAF without being subject to payout rules. In addition, a donor with over $1 million could choose either a 5% annual payout or distribution within 15 years.

The final ACE Act provision affects private foundations. At present, distributions from a private foundation to a donor advised fund held by a public charity qualify as part of the required payout each year. A private foundation's distributions to DAFs would no longer satisfy its payout obligations.

Members of the charitable community expressed concern about the new DAF rules. Elise Westhoff of the Philanthropy Roundtable stated, "While we plan to look at this legislation more closely, these types of proposals have been controversial in our sector in the past, and the Roundtable's main concern is that restricting charitable giving will inevitably suppress giving overall, decrease grantmaking to charities and hurt communities in need."

Editor's Note: There have been several efforts to reform DAFs in the past. The previous major DAF reform was authored by Senator Grassley in the Pension Protection Act of 2006. He is now expressing a desire to create an additional level of reform for DAFs. Because DAFs are often funded progressively over many years and usually increase in value, both the 15-year and 50-year DAF plans will create huge accounting and tracking challenges for DAF providers. Members of the charitable community observe that DAF reform is not needed because many DAFs make annual grants far in excess of the 5% grants made by many private foundations.


Proposal to Eliminate Cryptocurrency Gift Appraisals

Congressman Tom Emmer (R–MN) and six Members of Congress sent a letter on June 10, 2021 to IRS Commissioner Charles Rettig. The letter advocated eliminating a requirement for an appraisal of cryptocurrency gifts to charities.

In the recently updated "Frequently Asked Questions on Virtual Currency Transactions" on IRS.gov, taxpayers are permitted to show the fair market value of cryptocurrency sales by reference to the exchange rate for that type of cryptocurrency. However, while the IRS accepts the cryptocurrency exchange rate for purposes of determining gain or loss on sale, if there is a charitable donation of cryptocurrency with value over $5,000, the appraisal requirement still exists. Under Form 8283, Noncash Charitable Contributions, a taxpayer must obtain a qualified appraisal and may not use the exchange price. The Form 8283 instructions direct the taxpayer to obtain a written, qualified appraisal of the value of the cryptocurrency.

Congressman Emmer notes that the IRS now permits recognition of taxable gain or loss with the value determined by "the amount the cryptocurrency was trading for on the exchange" or the price quoted in "worldwide indices."

Representative Emmer continued, "This approach, however, is inconsistent with the rules determining virtual currency fair market value for purposes of a deductible donation where the IRS directs a taxpayer to comply with Form 8283 (Noncash Charitable Contributions). If the donation is greater than $5,000, Form 8283 does not allow the taxpayer to report the fair market value by reference to the exchange price or price quoted in worldwide indices as described by the IRS FAQ."

The letter concludes, "This contradiction can be easily reconciled by amending Form 8283 such that a taxpayer making a charitable contribution using virtual currency can report the donation value under Section A as they would securities or other assets with readily available price indices."

Several representatives of organizations affiliated with cryptocurrency supported the Members of Congress. Jerry Brito is Executive Director of Coin Center. He noted, "While the IRS's guidance is reasonable, it has not taken the necessary steps to make sure taxpayers can follow it. This should be an easy lift for the agency."

Amy Davine Kim is Chief Policy Officer of the Chamber of Digital Commerce. She noted, "The Chamber of Digital Commerce is proud to support Congressman Emmer in his efforts to remove unnecessary hurdles for donors who want to contribute virtual currency for charitable causes. Congressman Emmer's proposed solution will help clear the way for charitable organizations to receive donations from new donors and new payment methods and we appreciate his leadership in doing so."

Finally, Kristin Smith is Executive Director of the Blockchain Association. She stated, "As more charitable organizations choose to accept cryptocurrency donations, there is a great opportunity for the increasing number of Americans who hold cryptocurrency to give back to causes close to their hearts. Policymakers should work to make this process as seamless as possible, so that more resources can get to those in need."

Editor's Note: The Frequently Asked Questions on IRS.gov make it clear that the IRS will accept exchange values for cryptocurrency sales and other taxable exchanges. It is entirely logical that charitable donations of cryptocurrency, which are a small part of the total number of transactions, should follow the same rules now accepted by the IRS on the vast majority of taxable cryptocurrency transfers


Applicable Federal Rate of 1.2% for June -- Rev. Rul. 2021-9; 2021-23 IRB 1 (16 May 2021)

The IRS has announced the Applicable Federal Rate (AFR) for June of 2021. The AFR under Section 7520 for the month of June is 1.2%. The rates for May of 1.2% or April of 1.0% also may be used. The highest AFR is beneficial for charitable deductions of remainder interests. The lowest AFR is best for lead trusts and life estate reserved agreements. With a gift annuity, if the annuitant desires greater tax-free payments the lowest AFR is preferable. During 2021, pooled income funds in existence less than three tax years must use a 2.2% deemed rate of return.

Published June 11, 2021
Previous Articles
Advance Child Tax Credit Payments to Begin in July
Advance Child Credit Payments Start in July
Increased Child Care Tax Benefits in 2021